David Nalbandian and his fans might be in the woods for long. It was not too long back, at the end of 2013 when David announced his retirement. He held the number three position in the world of tennis. Being a finalist at Wimbledon in 2002, David has had quite a fan following at the time he was active in the courts. Being from Argentina, David played hard till he felt that it was time for him to retire.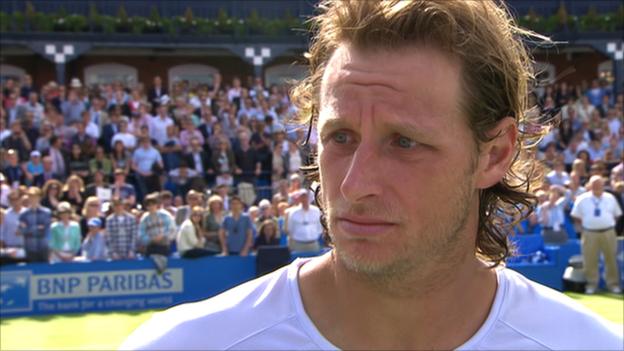 Nalbandian also decided to quit when his physical problems started to interfere with his participation in several matches. Due to such problems, he was sidelined for several tournaments. The shoulder is a crucial health component for any tennis player. When David started to have shoulder problems he decided to announce his retirement.
That was a tough decision to make as he was only 31 years of age, which could have offered him some more years on the court. The day he announced his retirement, many fans reminisced how he had won 11 titles in the ATP tours. The championship that was held end of the season in 2005 saw him defeating Roger Federer in the final matches.
Nalbandian had a surgery on his right shoulder. However, he decided to quit after the surgery was over. He did play two exhibition matches. Both games were against Rafael Nadal, who is his friend. The matches were held at his birthplace Cordoba and one in Buenos Aires.
As per him, the Davis cup finals that he had played in 2006 as well as in 2011 were challenging and memorable matches for him. He reached the rank of number three in the month of March in 2006. He had always shown promise to the court, having started to play and become a champion in junior US open in 1998. He started playing as a professional in the year 2000.